Morghan & Felipe
10/5/2019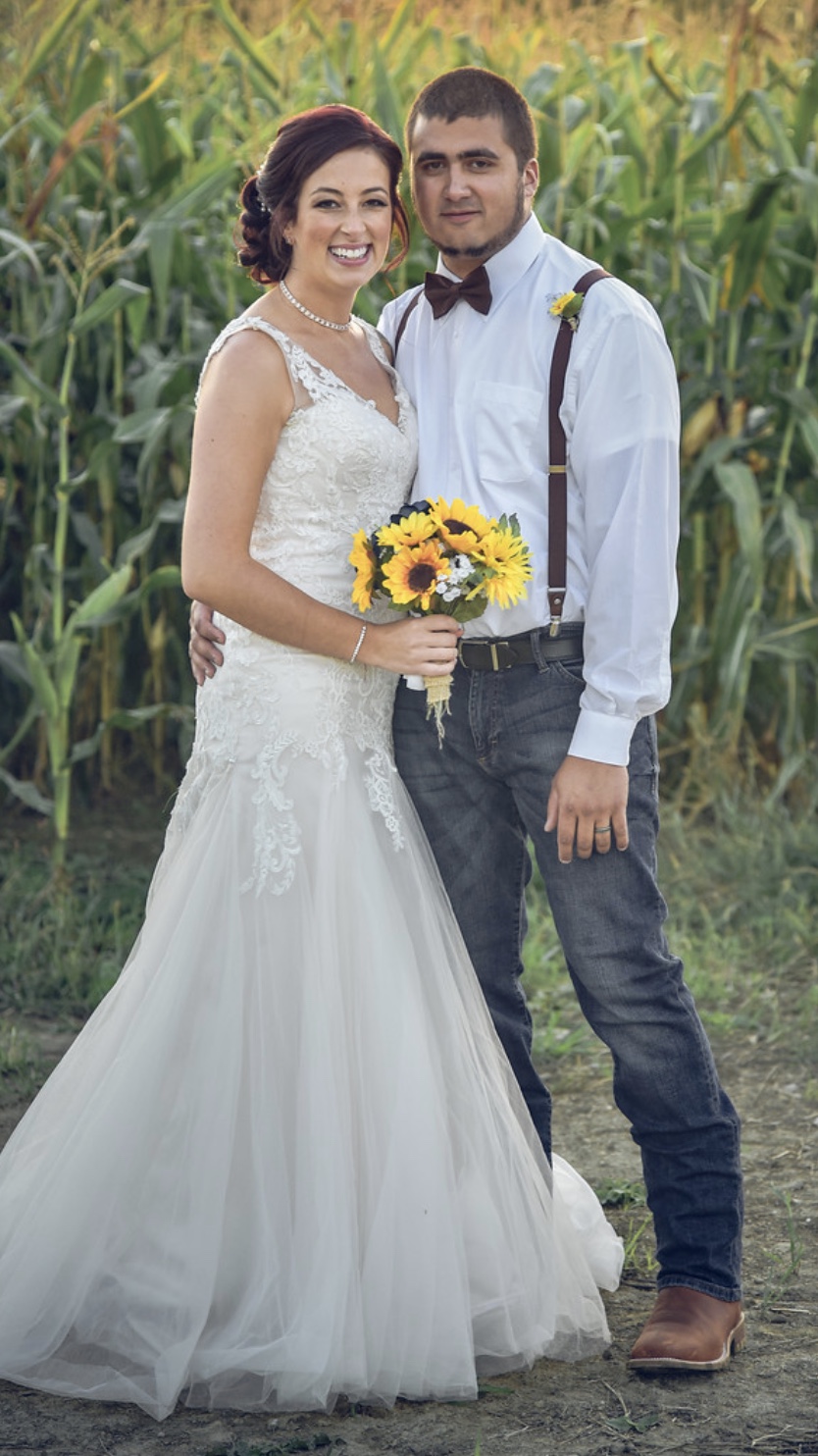 Morghan and Felipe met at a tech school. She was a junior and he was a senior. Their relationship moved fairly fast considering they got pregnant with their oldest son 4 months after meeting! After 2 sons, buying their house and 5.5 years of being together, Felipe finally decided it was time to ask Morghan to be her wife. He asked her mom to go ring shopping with him and he proposed at a fancy restaurant in front of her whole family who were just as surprised as she was!
 Morghan followed Running Horse Farm's Facebook page from the start of it. She was in awe of how beautiful the barn was without any decoration. When Megan posted the deals for 2019, Morghan told Felipe that she wished they were getting married this year, low and be hold, Morghan believes he proposed because of those deals and he knew how much she loved the barn. Needless to say, they threw their dream wedding together in 4 short months and it was the most beautiful night!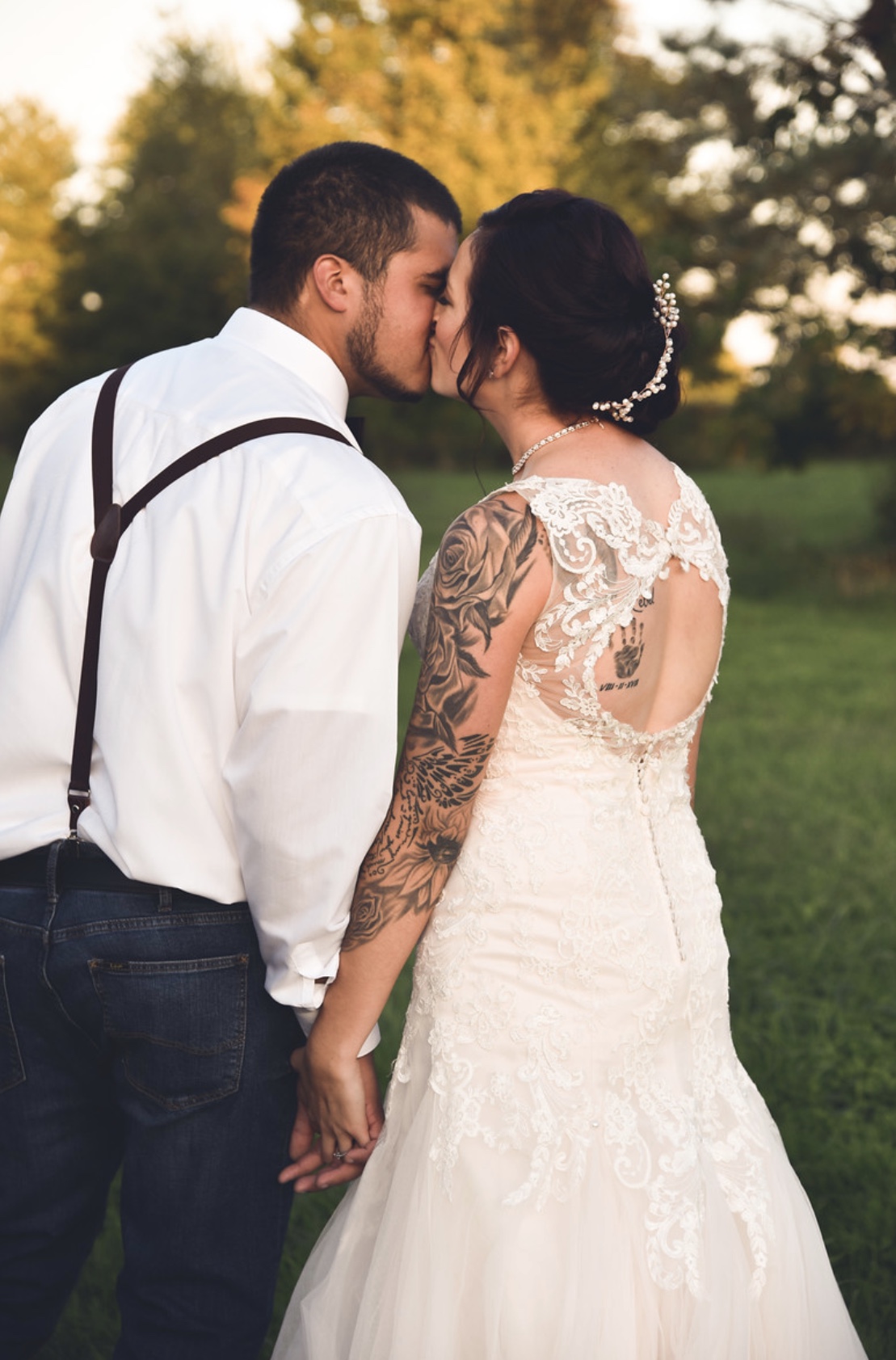 Their Favorite Moment
"The beauty of everything and how well everything flowed for being such a last minute wedding. I had the time of my life. There wasn't one specific memory. I never turned into bridezilla and enjoyed every moment of planning along the way."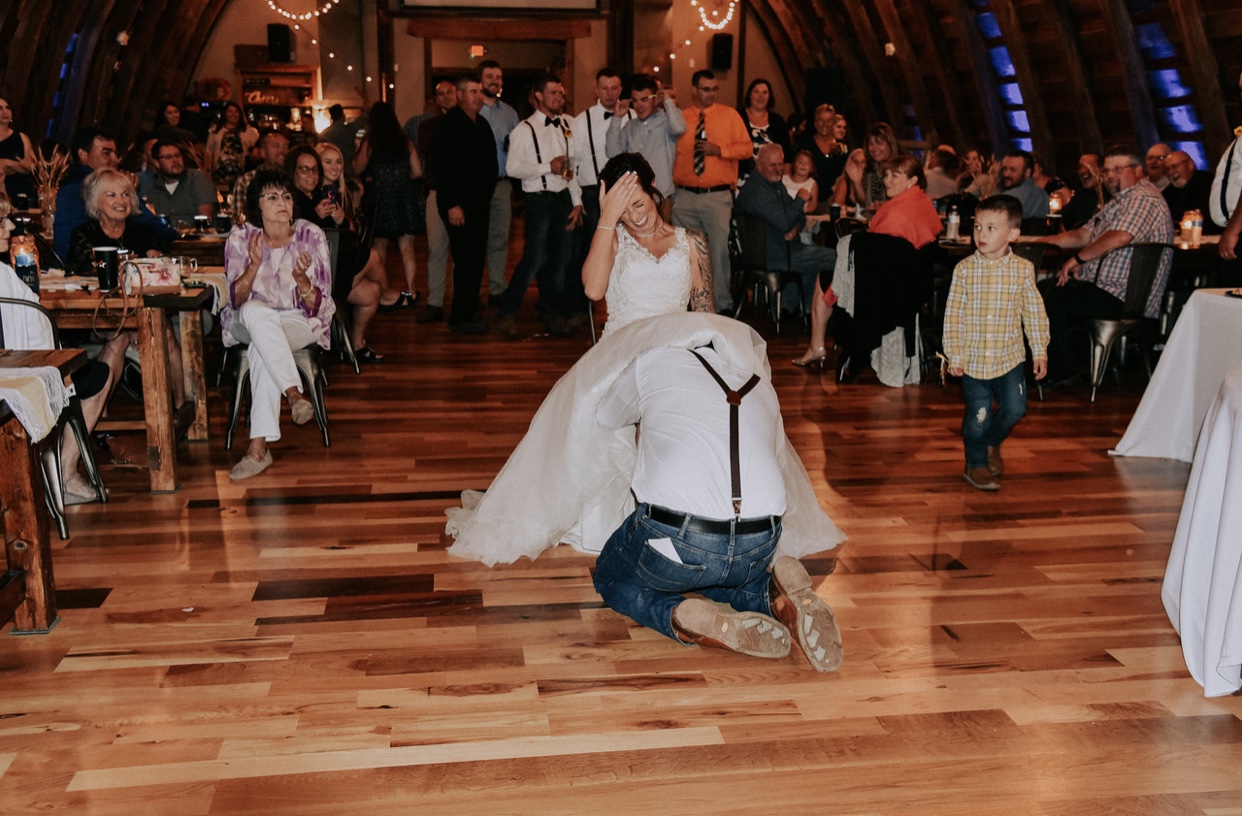 The one word to describe how they felt on their Big day: 
Extraordinary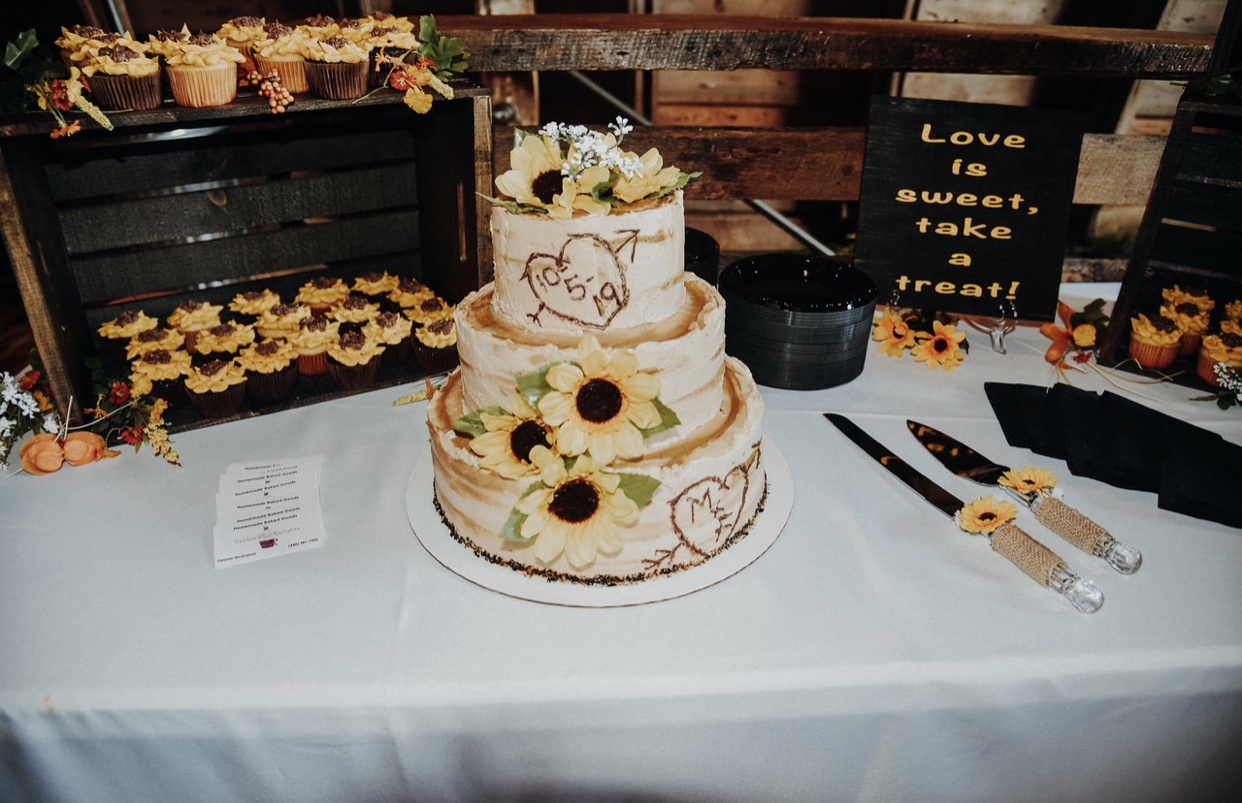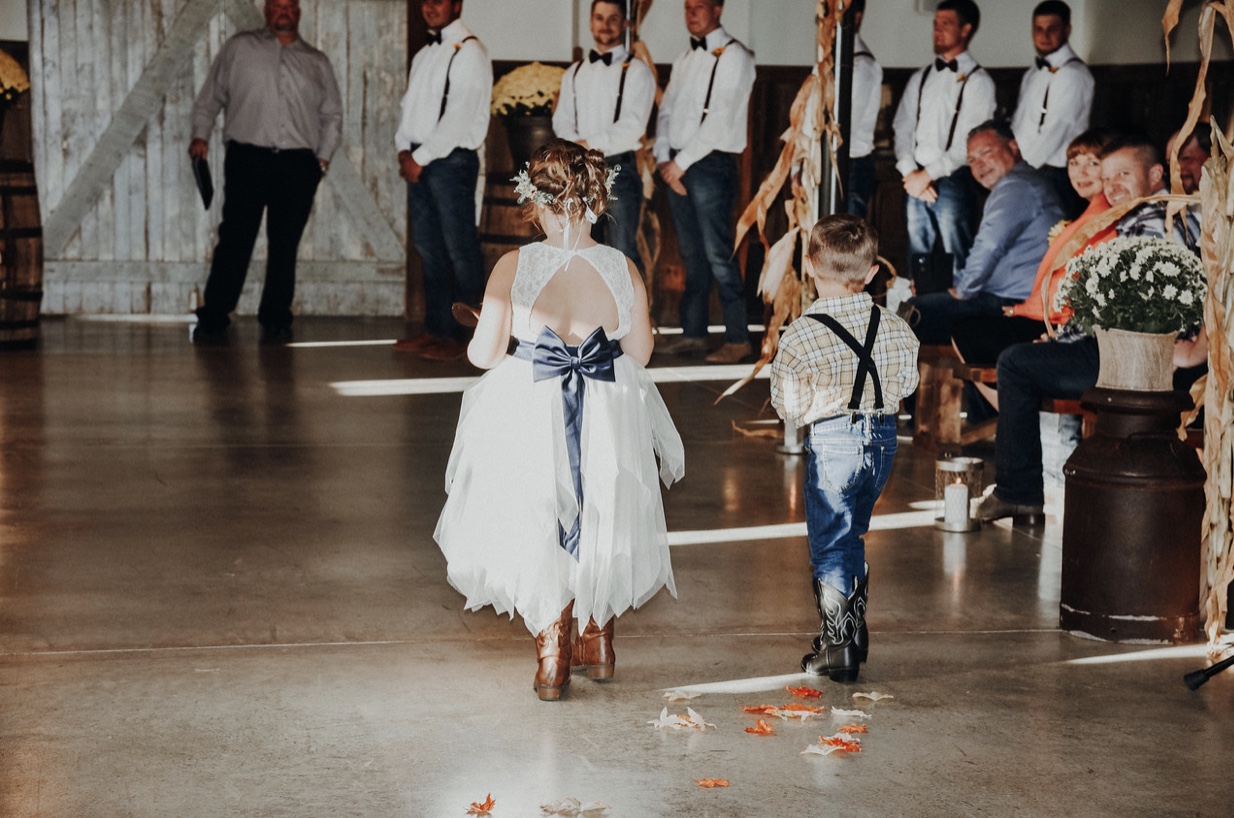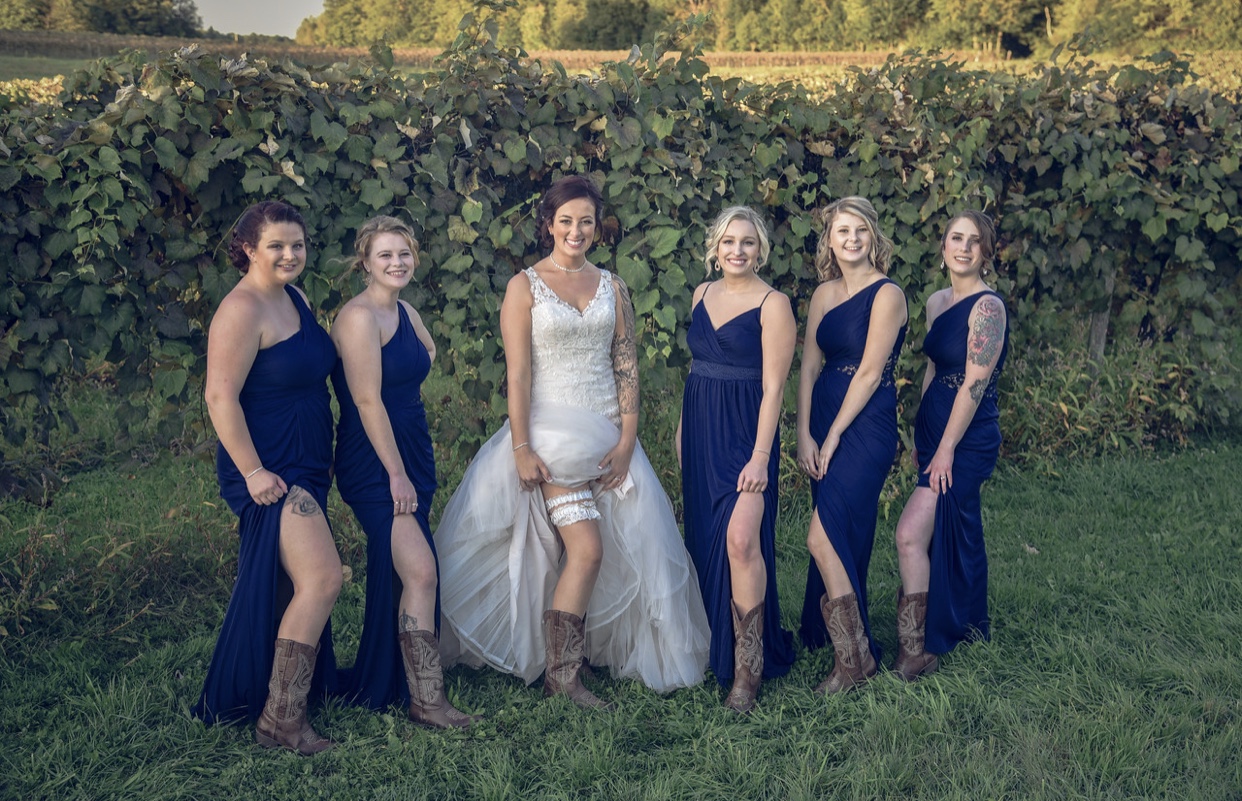 First Dance: Grow Old by Florida Georgia Line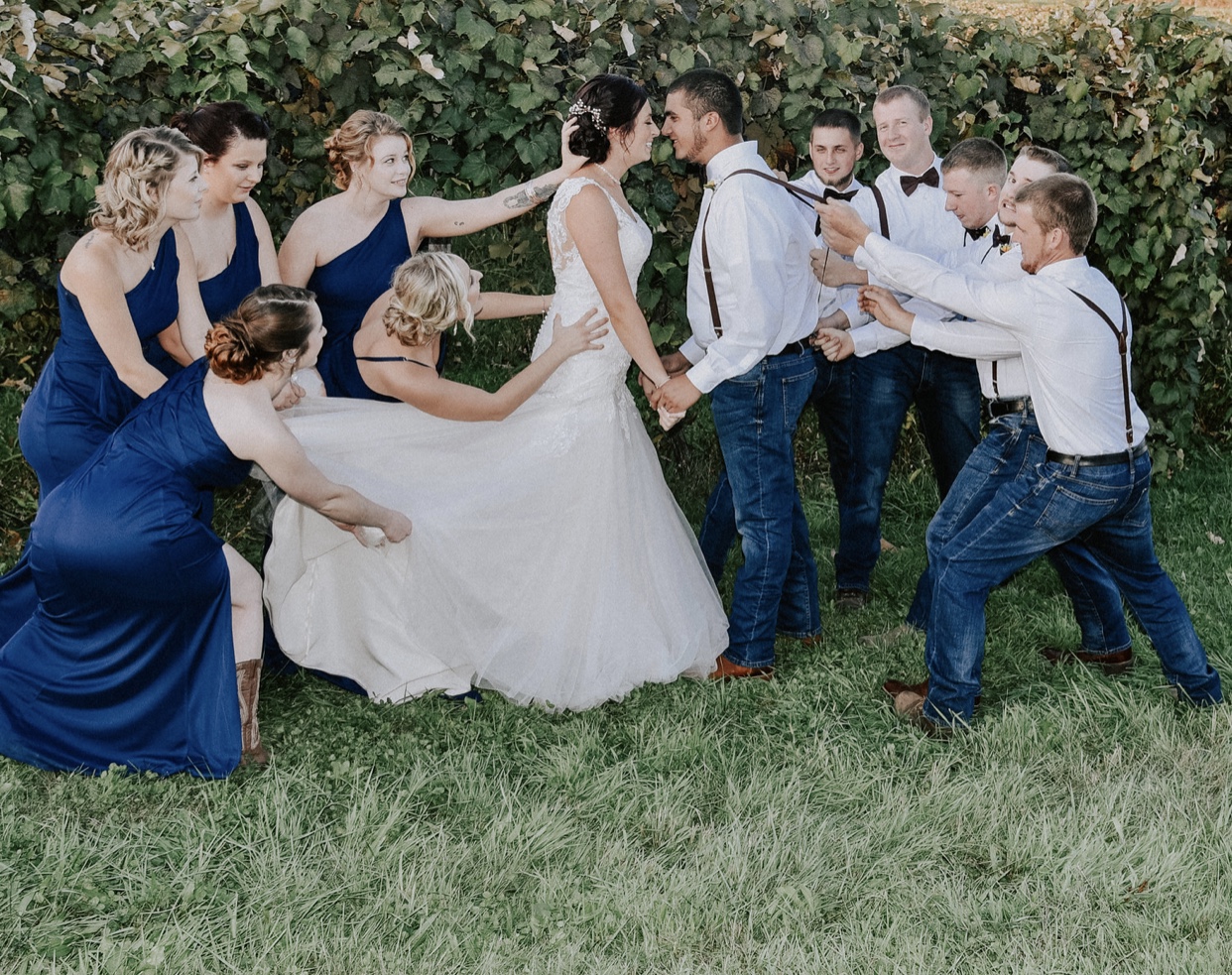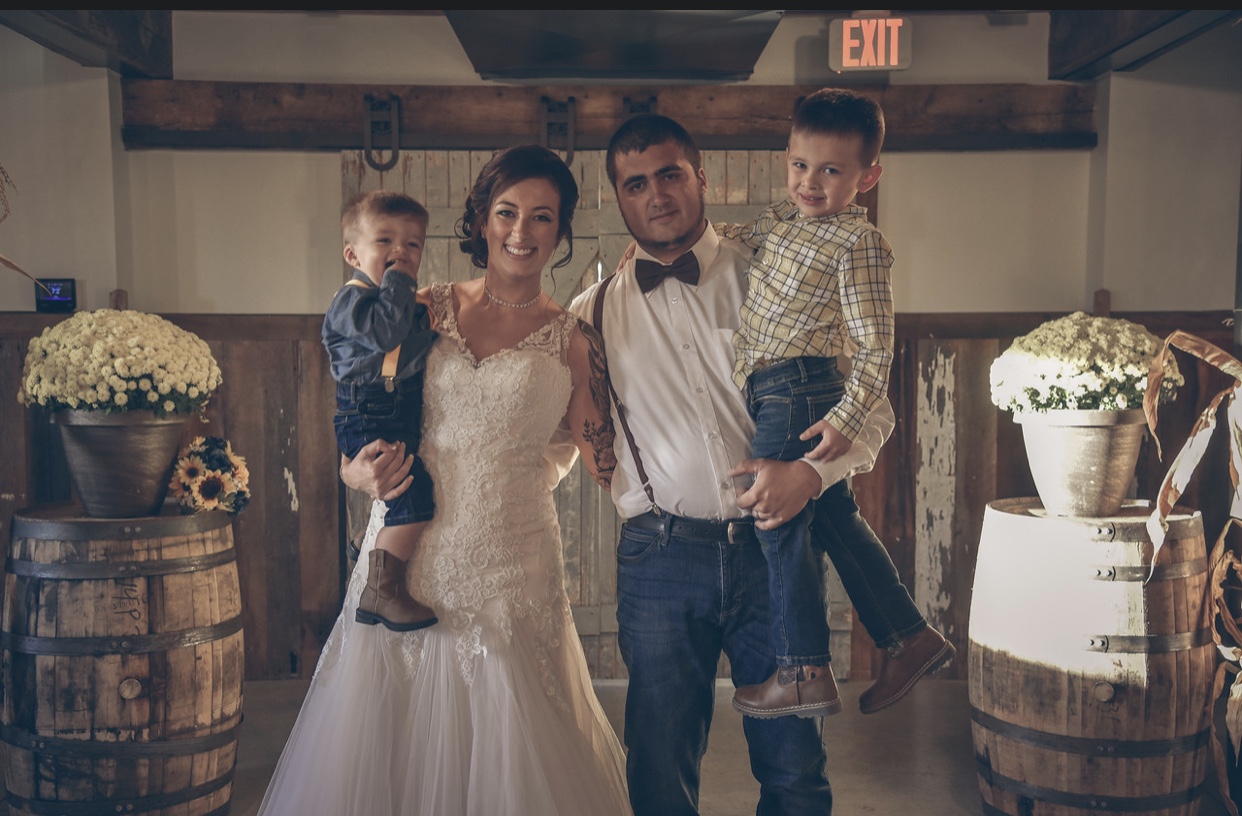 Vendors: 
Photographer:  Lori Spellman photography (her daughter/partner Layla photographed for us because Lori was already booked with another wedding due to us planning so quickly. Layla did just as amazing as Lori! It must run in the family.)
Theme/Style of Wedding: Fall decor, BBQ food, rustic
Wedding planner: Amy Burns (she's an unofficial AMAZING wedding planner. I didn't have to worry about a damn thing with her!)
Florist: Morghan's lovely nana made all of her bouquets
DJ/MC: DJ Palo Entertainment (highly recommend)
Caterer/Food served:  Mission BBQ (the food was great according to all of our guests. Big hit!)
Dessert: Debbies Delights (Most amazing cupcakes! Highly recommend)
Signature Drink: Spiked Apple Cider (Apple cider and Carmel vodka…also huge hit!)
Wedding Dress: My dress was from Cleveland Bridal Expressions in Mentor, Oh, (highly recommend) 
Suits: Our men kept the look rustic and simple with matching blue jeans, white long sleeve button up shirts, and brown bow ties and suspenders with cow boy boots. I loved the look!
Hair/Makeup: Missy Jackson for myself and a few of my bridesmaids and mother. 
Did you do a first look? "We kept it traditional and didn't see each other until we were at the alter. I was pleased with this but also very nervous leading up to! We shared the moment with all of our wonderful family and friends!
 A Little Wedding Advice  from Morghan….
"To future brides, do not stress! Everything will fall into place. I always heard that most brides never remember their big day. I remember every detail because I was calm cool and collected the entire time. I let everything go with the flow and I would recommend every bride do that so you can enjoy every moment because it goes faster than you can imagine!"