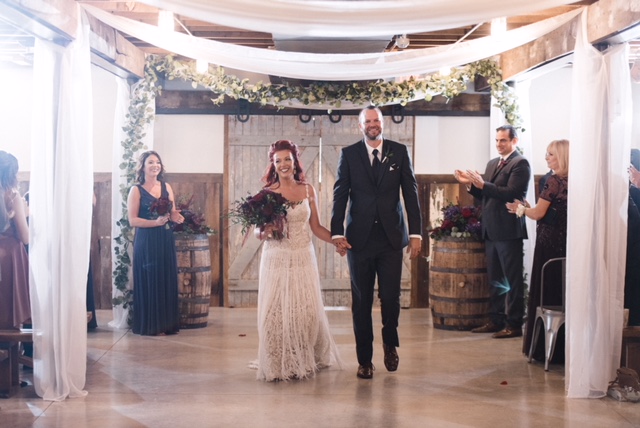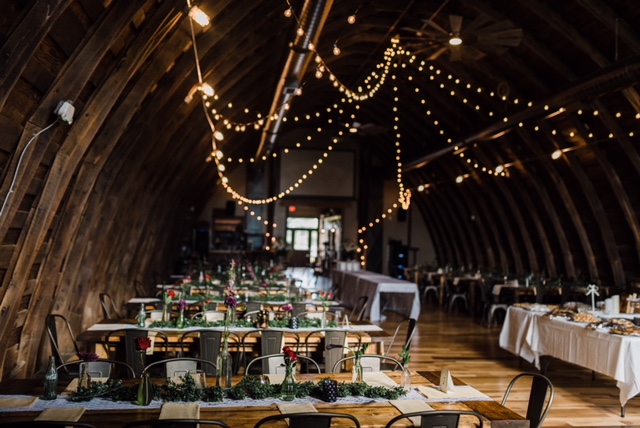 Lisa and John got engaged in Letchworth State Park, New York. The interesting thing about their proposal is although they knew Lisa's mom and dad had vacationed there before (her dad is the one who suggested going there) they had not seen any of their pictures or looked at any of the places they visited. It wasn't until after getting back and announcing their engagement to their families that Lisa's dad showed her pictures from their trip. Not only did Lisa and John take basically the same pictures in the same location and poses as Lisa's mom and dad but there is a picture of her mom with the exact location where John proposed in the background.
Lisa and John chose Running Horse Farm due to the family history. Lisa lived down the road from the barn for 30 years (with her dad still living in the house we grew up). From playing inside, visiting the cows in the field next to their home, to riding bikes/taking walks by the barn for 30+ years, Lisa could not think of a better more meaningful location for their wedding. (Also, it is insanely beautiful) 
How they felt on their big day?  
"Slightly nervous
but mostly excited."
Vendors: 
 Photographer: Mae B. Photography 
 Wedding Planner: Lisa did all of her wedding planning.  "Ordered the wrong amount of invites with the wrong address/didn't make final decisions on certain things until the day of the wedding so…..I do not recommend myself".
 Florist: Bouts & Bouquets, "Meghan went above and beyond my expectations for our wedding. I'm still in awe of our flowers every time I see our pictures, I love them even more."
 DJ: Lucas Powell "We wanted short and sweet for the ceremony, we got it. He did an awesome job with music for the reception as well. Super accommodating and professional."
 Food: Cockeye BBQ, "We were MORE than satisfied. Yes, the food was amazing but the owners along with their easy going, friendly, no stress attitude completely put this place on a whole new level."
 Cake: By Rachelle Craine, of course it was wonderful.
 Wedding Dress: Stella's Bridal LeRoy, Ny. Dress by Justin Alexander
 Suits: American Commodore Tuxedo
 Hair/Makeup: AllHair and makeup by Haley Balz
 Ceremony Décor/Place Settings: The Party Post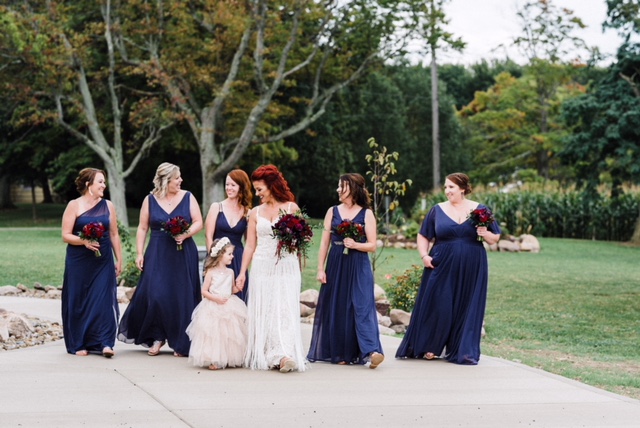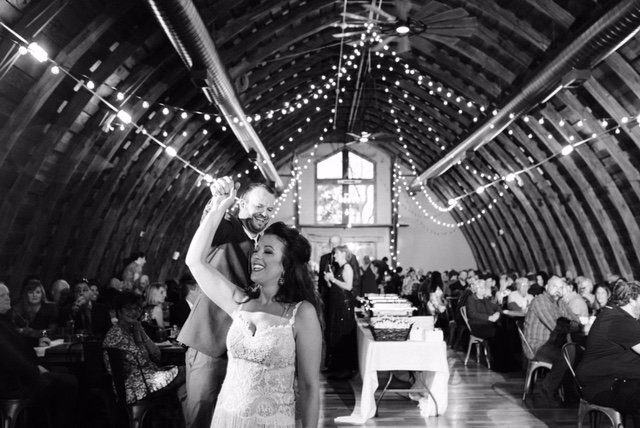 First Dance:
Pushin Up Daisies
by Brother's Osborne