Caitlin &
Jeremy
11/2/2019
Caitlin's Sister in law found Running Horse Farm online and she fell in love right away….and it was before things were even close to being done!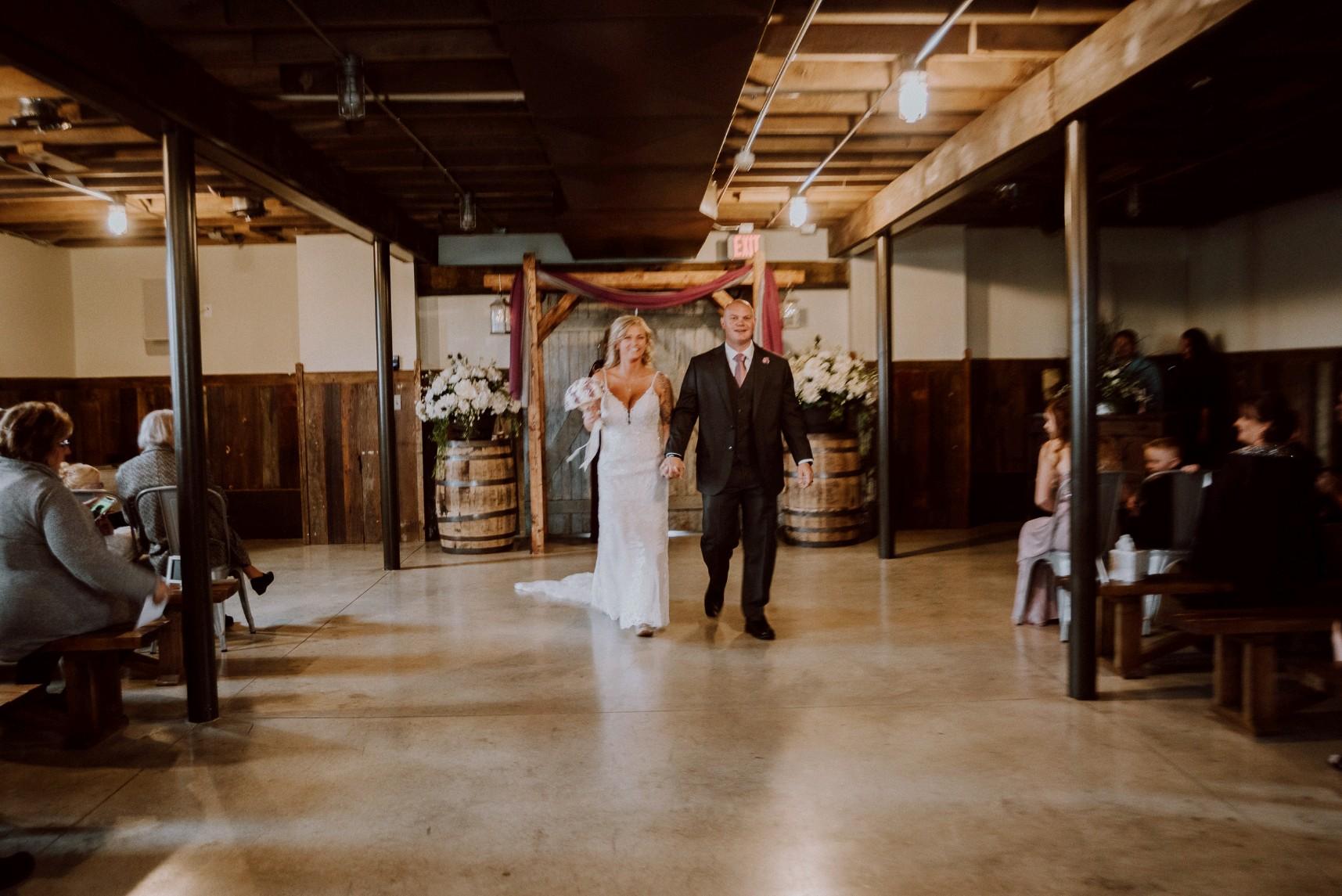 Caitlin and Jeremy met out and about. Jeremy proposed by having Caitlin's daughter who was 2 at the time walk out with the ring box with a note that said "Mommy will you marry JJ"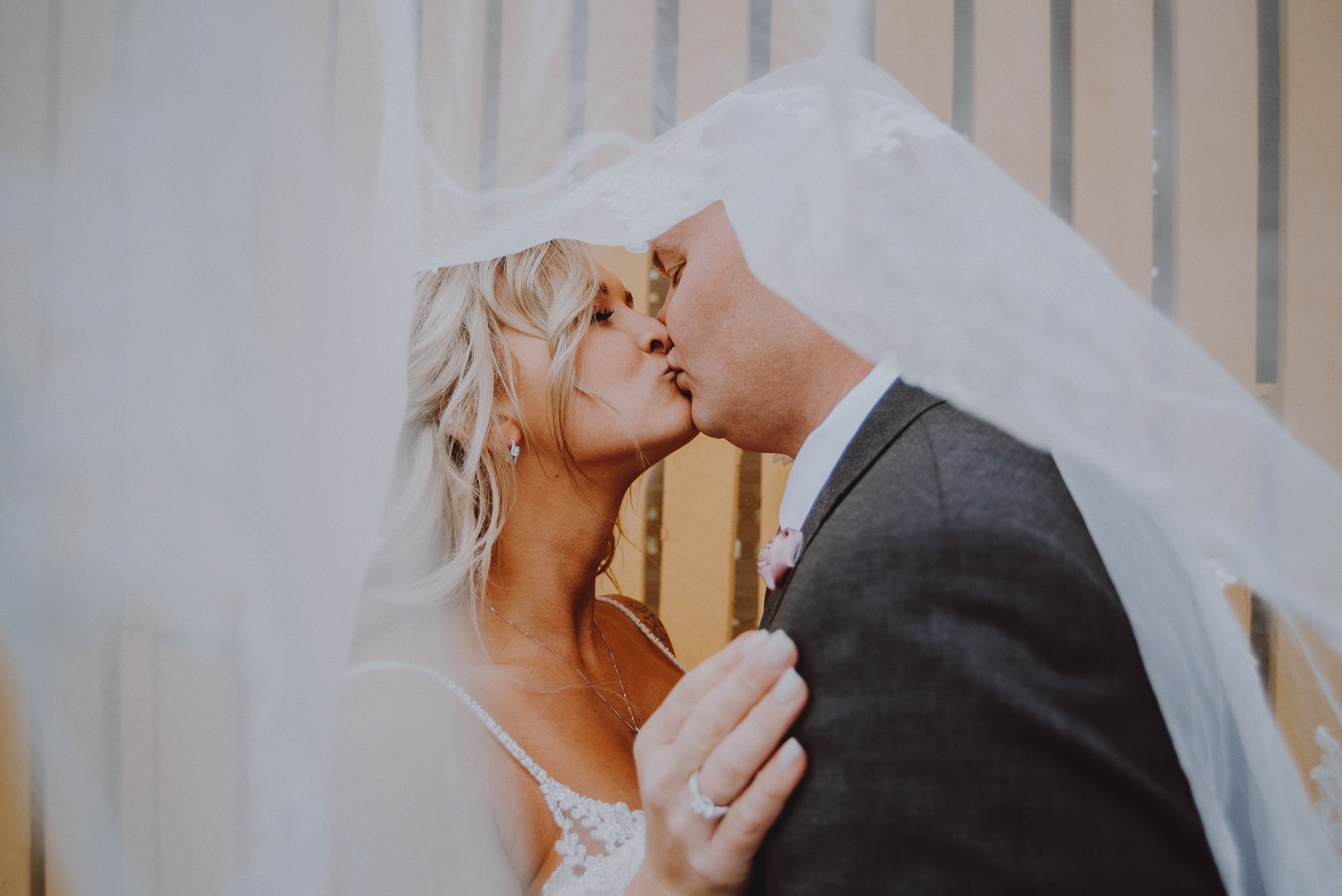 How they felt on their Big day?
Blessed
Photographer: J. Bartholomew Photography
Wedding planner: Caitlin did all of her own wedding planning! 
Florist: None – Caitlin had a silk bouquet
DJ/MC: Pure Entertainment-Jason Kuhmer

Caterer/Food served:  Their friend Frank! 
Dessert: D.S Cakes from Newbury
Wedding Dress: Cleveland Bride in Mentor formally known as Expressions
Suits: Bought his own for JOS A Bank in Chagrin Falls
Hair/Makeup: Unwind Hair Salon in Newbury-Brittany Ellsworth
First Dance … You Make it Easy by Jason Aldean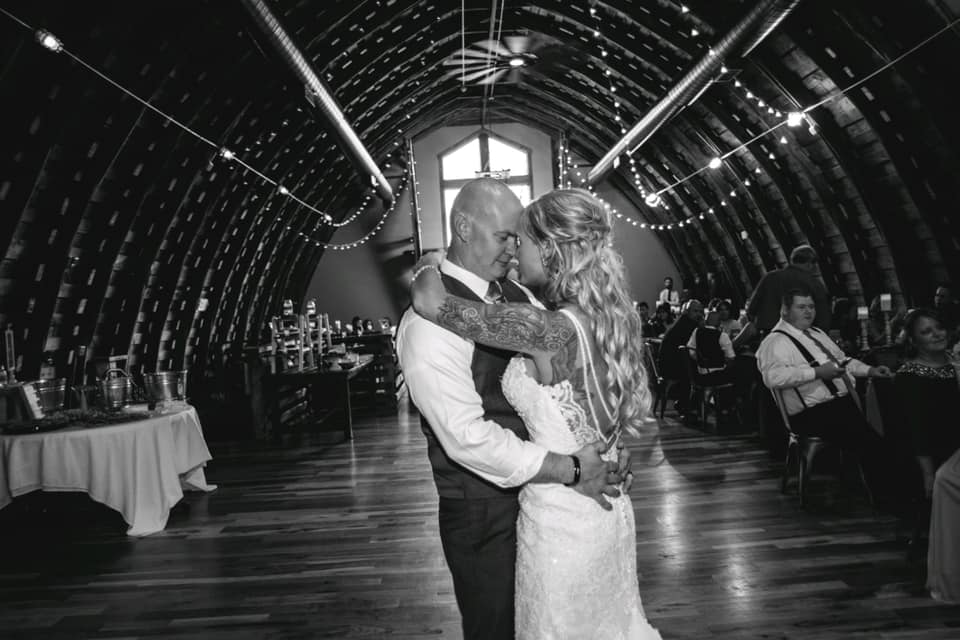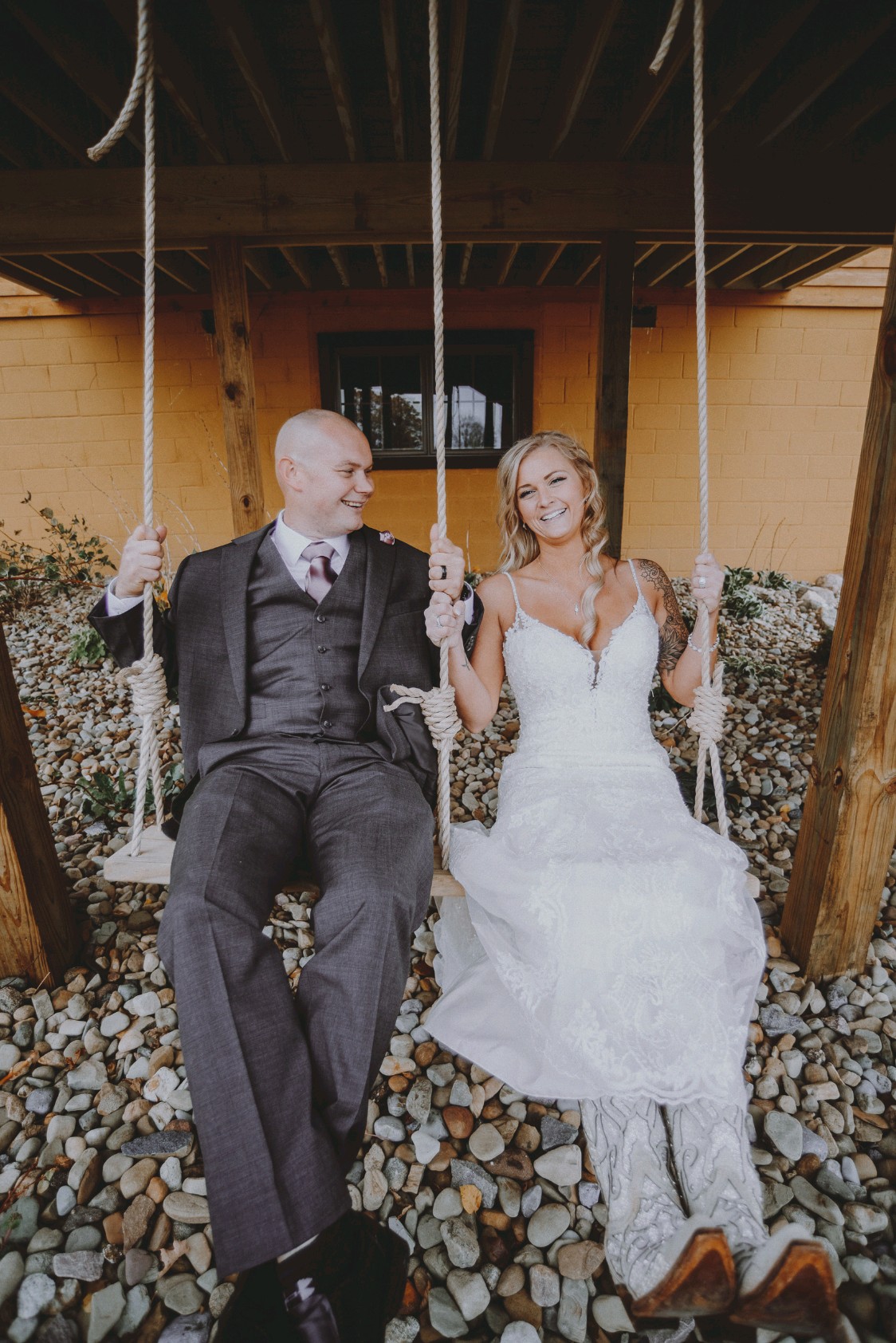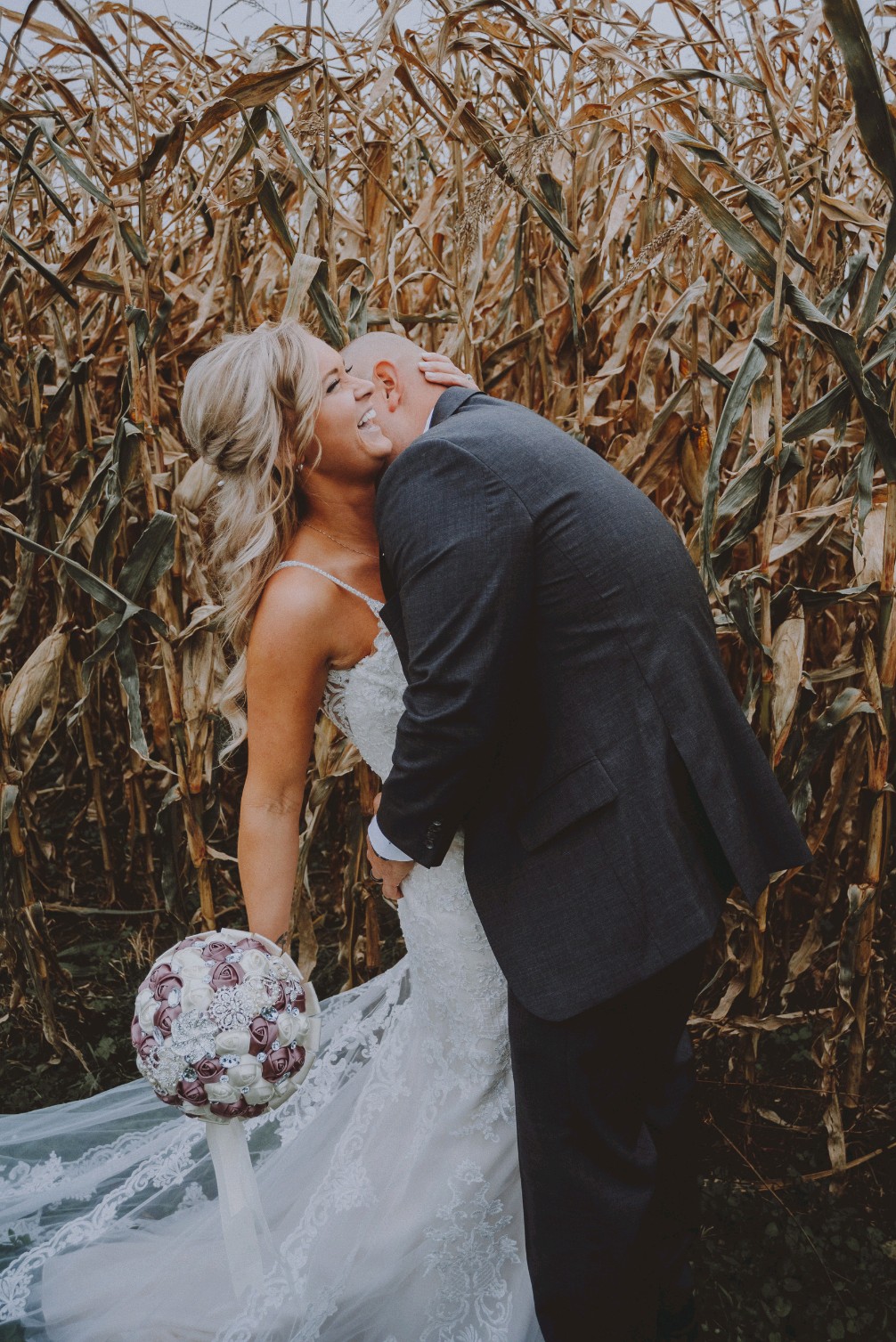 "I loved having the ceremony and reception all at one place and all the beautiful areas to take photos. I also walked from upstairs down the main stairwell for the ceremony with my Uncle and Step Dad (my father passed in 17 from Cancer) and the "thrill/butterflies" just from walking down the stairs was indescribable. Different than if I just walked out of the Bridal Room. I liked everyone how heard me coming but still couldn't see me yet – haha."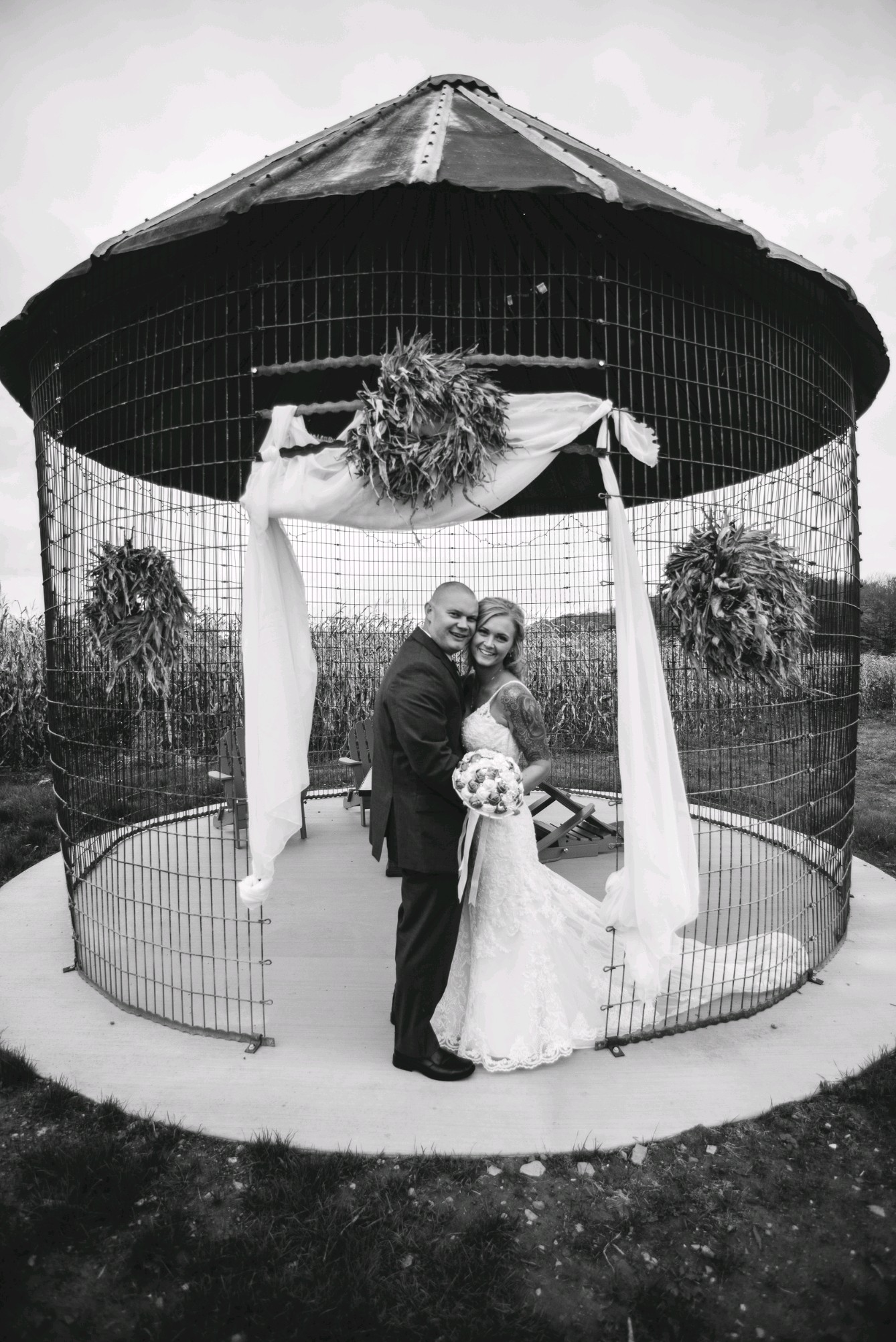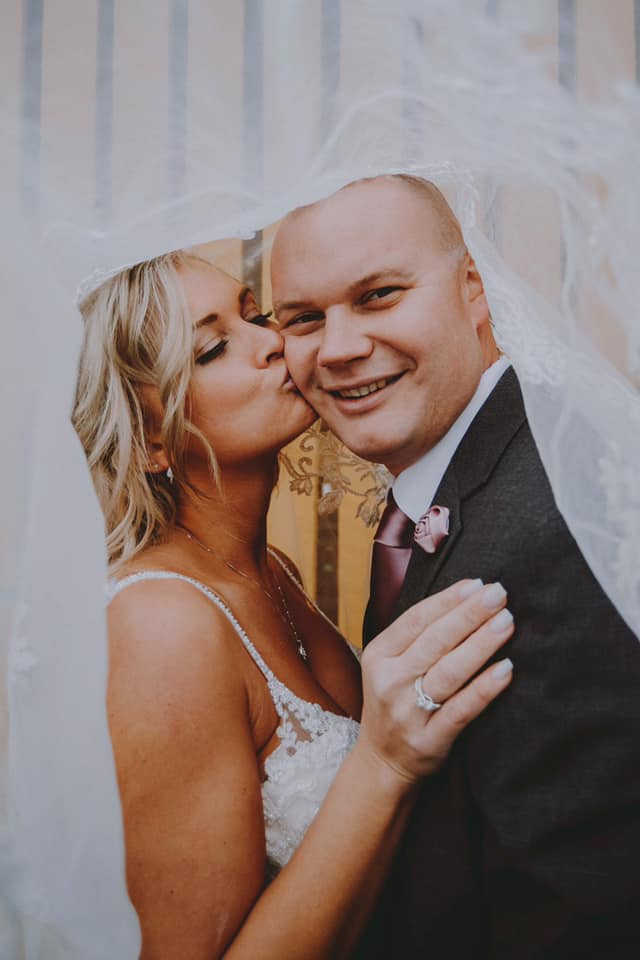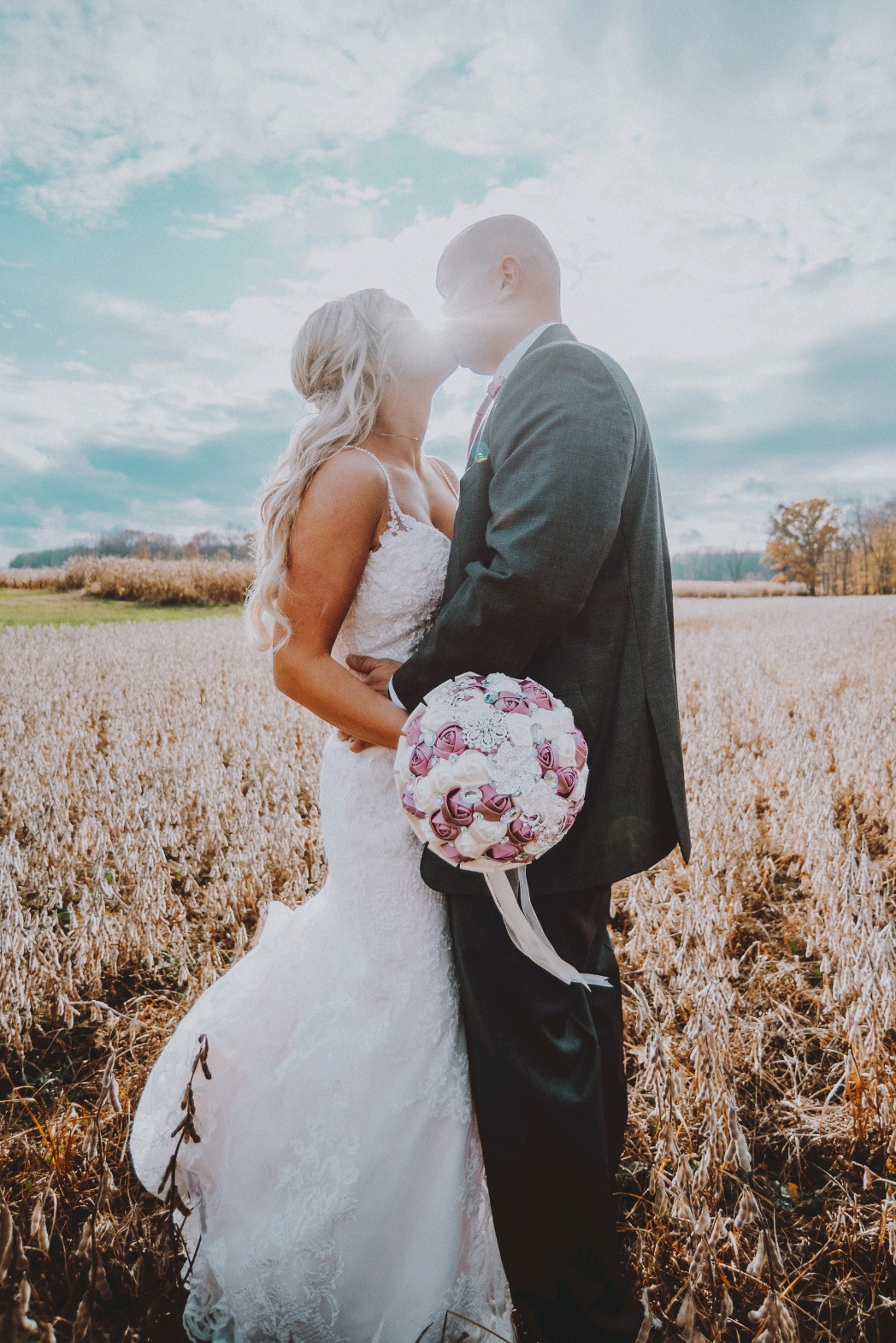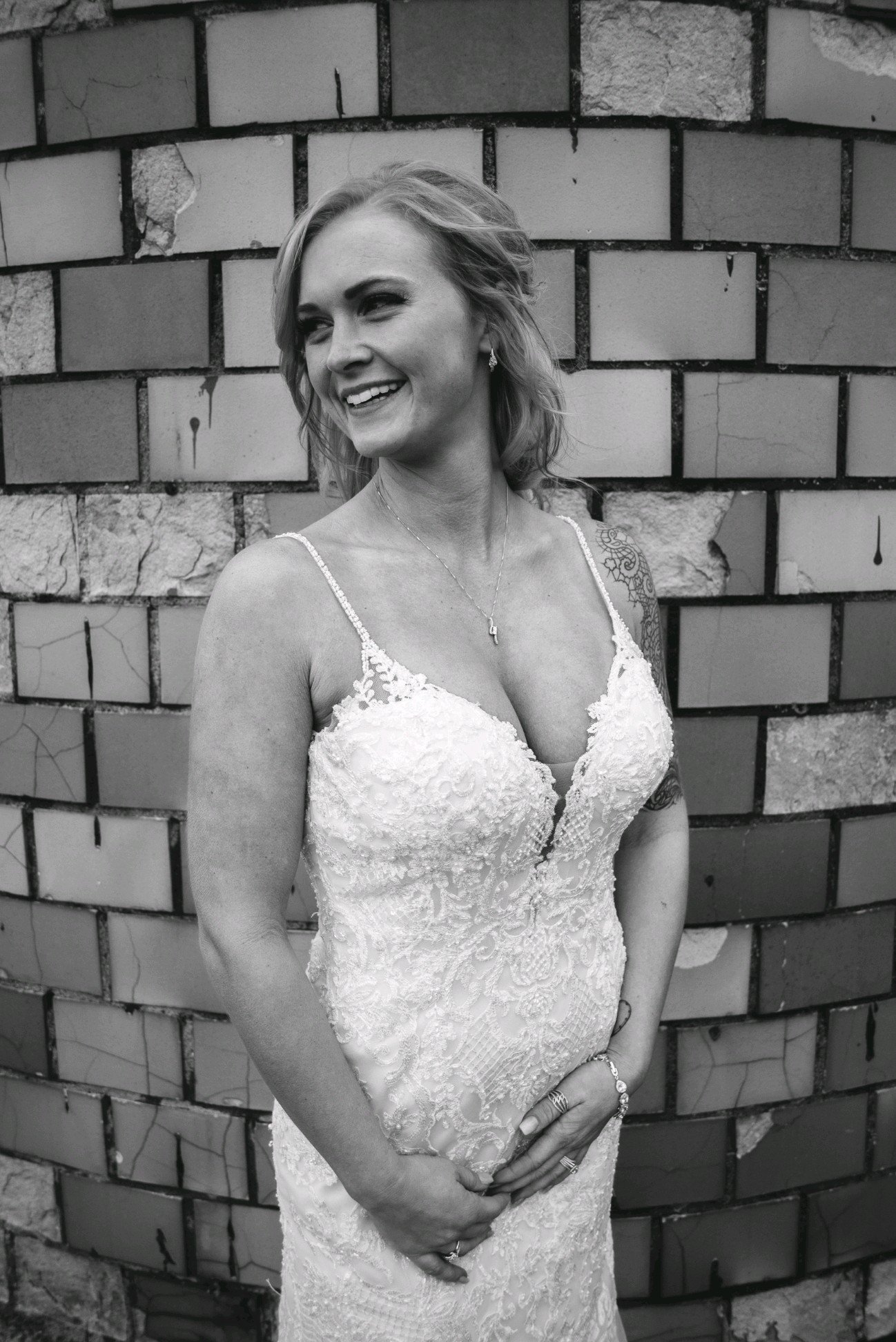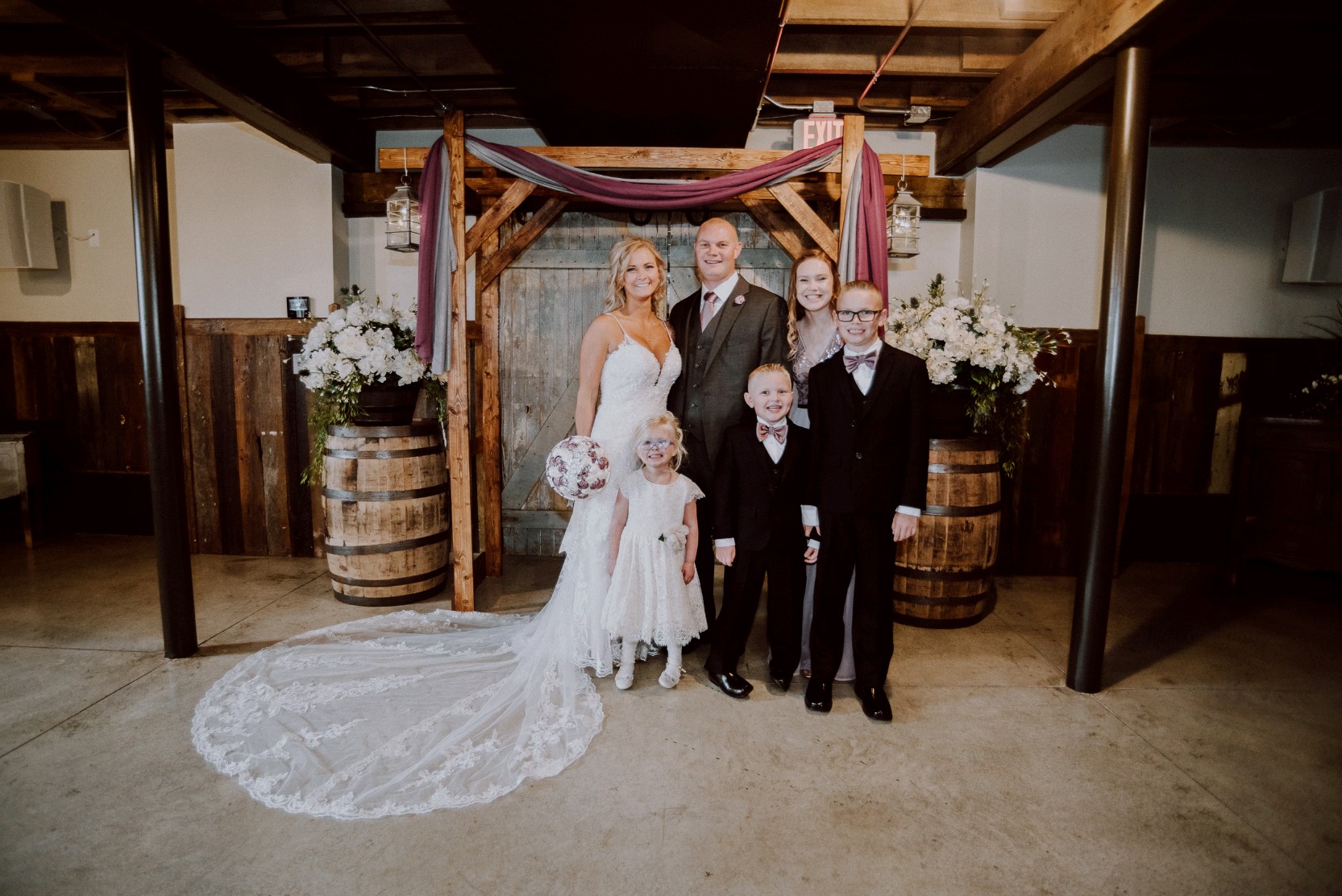 Megan is amazing to work with and all that she provides for props/ decorations etc. is so appreciated.