About
389 Stoltz Rd Geneva Ohio 44041
Running Horse Farm is located in the heart of rural Northeast Ohio. It has been in the family for seven generations and has stunning farm, field, and vineyard views. The gem of Running Horse Farm is a 1940's heritage dairy barn that has been transformed into a stunning destination, perfect for your wedding or event.
Some History:
The property was originally owned by George and Barbary Stoltz who immigrated from Germany in the 1800s. Their son Otto Stoltz married Kate (Brockway) Stoltz and had 4 children. Their son George married Georgia (Lister) Stoltz and took over the family's grape and dairy business and had two sons: Glenn and Bud Stoltz. The original barn burned in a fire in 1946 and the current one was rebuilt. Glenn and his wife Del raised 3 children on the property and his son Monte and his wife Pat owned the property until 2017, when they sold the barn and 12 acres to Bud Stoltz's grandson Gabe Acord, his wife Megan, and her parents Tate and Jen. Sophie and Sam Acord are the youngest generation to enjoy the barn.
We are very excited to share this piece of history with you and hope that it makes many memories of joy to families for years to come.
Follow our progress on Facebook! https://www.facebook.com/runninghorsefarm/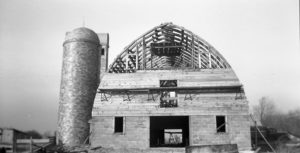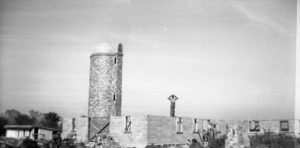 Before renovations: